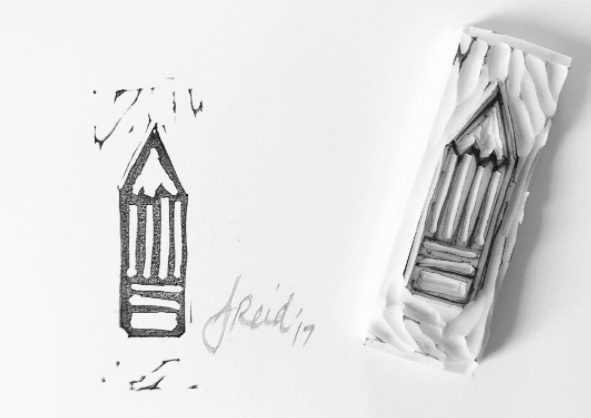 I first started blogging back in 2010, but took a break some time ago to focus on other creative projects I was working on. Rather than pick up where I left off though, I've decided to start a brand new blog – a fresh space full of art and design inspiration.
I will be sharing from my own personal experience of using art as therapy during many years of dealing with cancer. But unlike my previous blog, I won't be weighing myself or anyone else down with my cancer story. I'd prefer to make this a space for sharing the positivity that 'creating' has brought to my life.
In a perfect world, I'd be getting paid to create art every day. Since my motto is 'never stop dreaming', I will continue on my creative journey in the hope that this dream will eventually come true. In the meantime, here are some of the strategies I'm using to keep the dream alive:
CREATE: I have always loved creating, whether it be art or writing. Although I'm quite proud of the portfolio I've built up over the years, I know I have such a long way to go. That's why 'creating' is part of my life…doing a quick sketch, taking an interesting photo or jotting thoughts in a journal…creativity sparks joy in me. Practising creativity is not a chore, it's a means to fostering more and more creativity.
COMMUNITY: I love that social media has opened up the world and allows creatives of all kinds to connect and learn from each other. Being inspired by people's stories and their creations is what interests me…so I guess there are people out there who want to hear my story and see my creations too. I definitely haven't worked out the magic formula many social influencers use, but I will keep plodding along, growing my community via simple, genuine connections.
A PLACE TO CALL HOME: I think an important thing for any creative is to have a beautiful website to share with the world. I can't afford to pay someone at the moment, so I've learned to build my own website …it's quite simple, with a homely feel which makes it a welcoming place to visit hopefully.
THE CIRCLE OF LOVE: I attend art and design conferences, artist talks, book launches, workshops, concerts, theatre and am constantly visiting libraries, art galleries, museums and artisan markets. I'm a bit nerdy in the sense that I can strike up a conversation with anyone, but in doing so, learn an abundance of stuff just from asking questions and listening to people. I want to know the what, why and how of their 'creating' and I think if I show interest and support other artists, the same love will eventually come back to me.
FINDING MY CREATIVE VOICE: I pride myself on being my own person when it comes to my unique personality traits, likes and dislikes and fashion style. But when it comes to my artistic voice I feel an urgency to find exactly what that is. I want my art to be a reflection of my own perspective of the world and my personal experiences. It's a journey I think I'm still on and I'm not about to give up any time soon. That's why I'm committed to continually experimenting with different media, various themes and pushing back against my fear of failure. I'm not sure if Mickey Mouse actually said this, but I love this quote anyway…


"There is no right or wrong when it comes to making art. Making sure that you have fun is the most important part. Splash a little paint, draw a little line. Just make sure that you have fun each and every time."

SPARK JOY: Is there an end destination to any creative journey? I don't think so. I think creativity is continuous and ever growing. Even though my aim is to eventually be a full-time creative, growing my audience and earning an income from my creations, whatever I learn along the way is priceless. It's the simple act of creating that sparks joy in me, so why not focus on following my dream while continuing to joyfully create?
Never stop dreaming,
http://jenniferreid.com.au/wp-content/uploads/2017/07/stamp-making-experiment.jpg
418
591
Jennifer Reid
http://jenniferreid.com.au/wp-content/uploads/2017/06/logo-initial-header.png
Jennifer Reid
2017-07-05 15:49:17
2017-07-25 16:28:09
A Brand New Blog